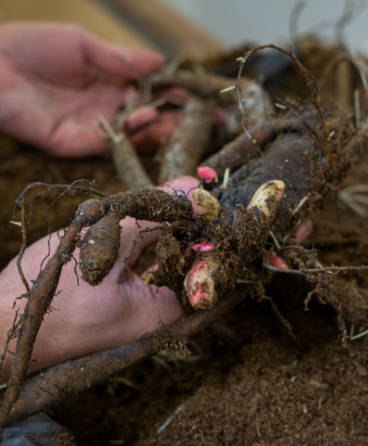 What are peony cuttings and how do you propagate them?
There are many varieties of peonies. These are available in a variety of colors such as pink, red, yellow and white. A peony derives from a cutting. We briefly explain what a cutting is, when it should be sown and how you can propagated them.
What are peony cuttings?
Peonies are harvested and propagated after a number of years. A peony almost always has a tuberous rhizome and in this process of lifting and increasing this rhizome is torn or cut. This creates cuttings. These root cuttings are placed in a special bath after tearing or cutting and after this, they are dried. After this process, the cuttings can be replanted and new peonies can bloom in the future.
When should peonies be sown?
The best time to sow peony roots is in early fall. This is because the soil is most nutritious and moisturizing around this time, which is what peonies need. In addition, it is also important that the peonies are planted in a place where there is a few hours of sunlight per day, but also a few hours of shade. So, sowing peonies in early fall makes them bloom faster and better.
How do you propagate peony cuttings?
The peony has a rhizome. It can be cut or torn. It is not easy to propagate these. It takes a lot of force to cut these rhizomes into particles. When you cut it, you can divide it into parts. So you can propagate one peony, so that you have several cuttings. You can then put these in a special bath. After this, they must be dried in a dry environment with a warm temperature. After drying, these root cuttings can be planted.
Groot & Groot: production of peony cuttings
Would you like to know more about cuttings or are you curious about the prices? Then you can contact us without obligation. It is also possible to email us directly: info@grootgroot.nl or call: +(31)(6) 110 60 243.