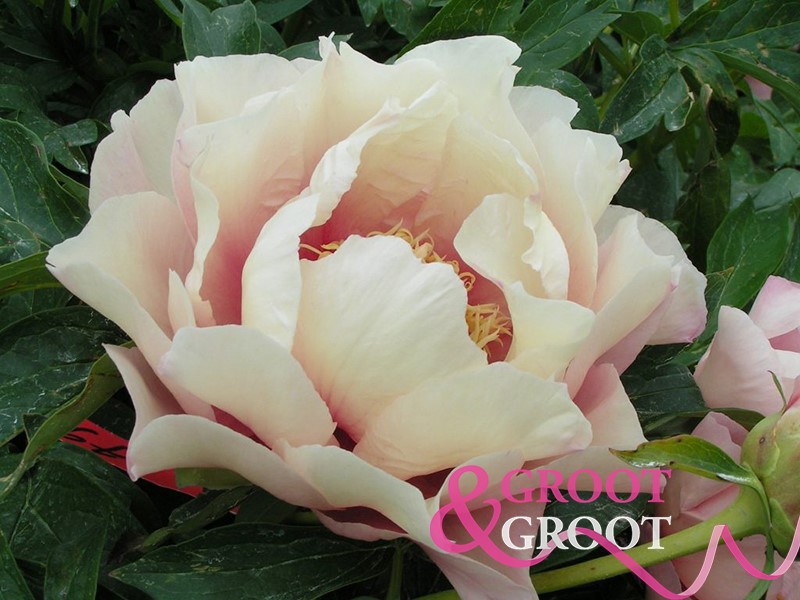 Transplanting peonies in pots
Growing peonies in pots can be a rewarding experience. Potted peonies may be transplanted in the fall or spring. In this blog, we would like to give you more information about transplanting peonies in pots. Feel free to read on.
Step 1: prepare a new hole or pot
First, you have to dig a new planting hole or prepare a pot. The peony should be planted 5 cm deep. So make sure the pot is deep enough. Mix compost, chopped leaves and organic matter in this hole or pot.
Step 2: dig up peony
After you prepared a new pot or hole, you can start to dig around the peony that has to be transplanted and lift it from the soil.
Step 3: cut back stems
After the peony is lifted out of the soil, you can cut the stems back to about 4 to 6 inches. Cutting the stems back makes the plant and roots easier to handle.
Step 4: planting the peony
Make a small mound of soil in the new pot. Then plant your peony at the proper depth. Planting it too deep can reduce flowering. Top up the pot with soil mixed with organic matter.
Step 5: water and mulch
After you transplanted the peony in the pot, make sure to water the new planting well. Mulch the planted area with compost or chopped leaves. You should continue watering regularly until the ground freezes. It may take a few years before it resumes blooming.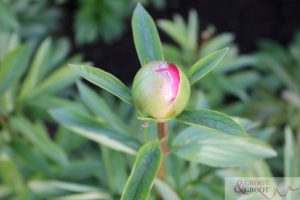 Groot & Groot: buy peonies all year round
Would you like to know more about transplanting peonies in pots? Or are you curious about the prices of our peony roots? At Groot & Groot, we are able to grow peonies all year round. So we are not seasonal. Please don't hesitate to contact us. You can also e-mail us directly: info@grootgroot.nl or call: +(31) (6) 110 60 243. We are happy to help you!