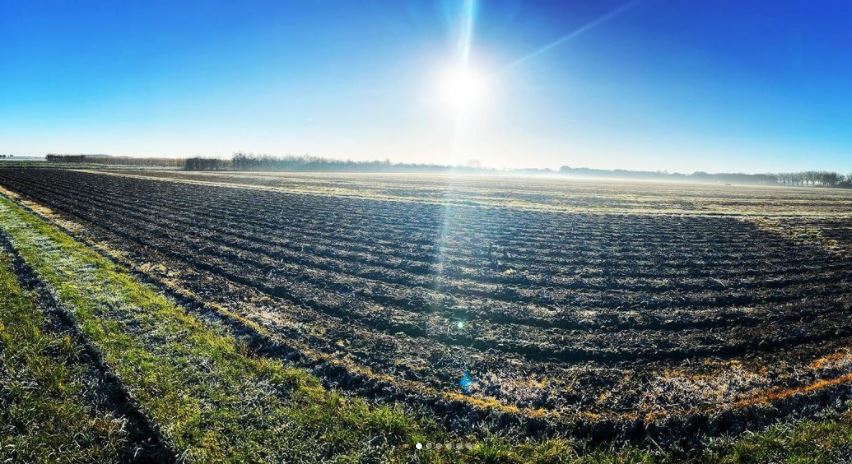 Groot & Groot Newsletter December 2021
South-Africa
December normally is a quite time at our company, right after the root season has ended December is month of the winter kicking in and the holiday season. Not this year! This year is the first year we've received fresh peony flowers from our production farm in South-Africa. We're processing them as we speak. We're satisfied and very happy to receive fresh peony flowers at our company this time of the year and are looking forward to improve and increase our production activities at the other side of the globe!  Below you can see some pictures of the farm and the processed flowers ready to hit the markets.
Peony Root season
December is also a month where we can look back at a very successful 2021 root season. During 5 to 6 weeks we managed to harvest, process and ship more peonies than we have ever done before to all kinds of destinations all over the world. We feel proud to have achieved this and are happy to supply our customers with our roots. Of course there are always topics to improve and learn from, which we will try to do for next year!
Now that the peony roots are all shipped we're already preparing for next 2022 crop. The demands are high and therefore we have finalized our pricelist for roots season 2022 early this year. You can contact our sales representative Koen directly at koen@grootgroot.nl for all information you need.
Winter kicking in
Today we had the first frosty conditions of December. We had to capture our beautiful looking farm in The Netherlands for you in those frosty conditions. The peonies will like the cold, this way they can prepare themselves optimally for the coming flower season.
Last but not least we want to take this opportunity to wish all of you a very happy Christmas and a healthy New Year's. Despite the crazy times we live in we hope that all of you are looking forward to 2022 just like us!
All the best,
Team Groot&Groot